Podcasts
How Do You Show Up For Success If Nobody's Watching? {Podcast 81}

---
IN TODAY'S PODCAST….
I'm disciplined with my training. I do it regardless if people are around or not. And I like being seen as successful (who doesn't?)!
This discipline I've created started when my first born was just a baby – no one was around, my husband Enzo was off working, and I couldn't get to the gym. I used a swing set in a backyard, and a kettlebell.. and I STILL worked my ass off.
Why?
BECAUSE I WANTED THE RESULT.
As a solo entrepreneur – I have to DO the work to get the SUCCESS I want. There's no boss who has to tell me what to do. It's just massive DISCIPLINE and an AMAZING support network around me.
I'm proud to say I can do the work regardless if people are around me or not.
• Are you tapped into your "Why"?
• If you're not connected to your vision EVERY DAY, then why are you doing this?
• No one is forcing you to do anything. So CHOOSE what you want to do!
EXERCISE:
If you're struggling to show up and do the work, then maybe just take some time and REMIND yourself of your goals. WHY do they matter to you?
Find a journal, and write down your top THREE goals. WHY do you want them? How will you FEEL when you accomplish them?
Remember –
Life is Now. Press Play! 
Kat x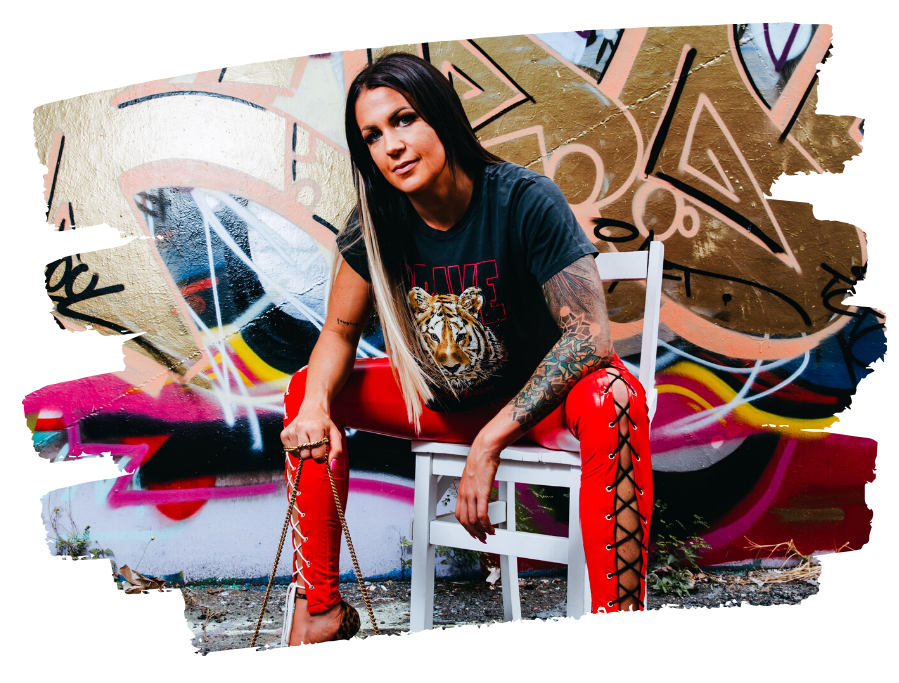 PS.
I am so so excited for next week, and our official kick off! I can feel the buzzy vibrant alive energy of it already!
I'm talking about my all new low cost mastermind, The Screw the Rules Mastermind, which starts next Monday!
https://www.thekatrinaruthshow.com/screwtherulesmastermind/
If you've been waiting for someone to affirm what you DEEPLY fucking know, which is that MASSIVE money results, MASSIVE impact and legacy, CONTINUAL flow of EXACTLY the clients and customers you want, exactly the kind of audience you want, and being surrounded by badasses and a mentor who GETS you … is on the other side of you going FUCK it, I'm all in on doing the work I came here to do in the way I came here to do it, right down to the final dot point on ANY of it … all while enjoying continual FUN, adventure, and just a PLAIN GOOD FUCKING TIME with it all …
THIS IS ME TELLING YOU.
Screw the Rules baby. YOU NEVER BELIEVED IN 'EM ANYWAY.
https://www.thekatrinaruthshow.com/screwtherulesmastermind/ to know more, and then message me to talk.